Access your email, calendars, contacts, tasks, chats and notes in the office, on the road, or at home with SmarterMail's leading webmail interface. The mail server's interface combines aesthetics with the full functionality of a desktop client, giving users the ability to communicate and collaborate around the clock from anywhere there is an Internet connection.
When combined with SmarterMail's internal spam protection, the Cyren Premium Antispam add-on effectively blocks 99.5% of spam from users' inboxes, regardless of the location, format, or language of the message. Using Cyren's Recurrent Pattern Detection (RPD) technology, the efficiency of your spam protection is dramatically improved while the intensive CPU cycles necessary for spam prevention are offloaded to Cyren's servers. This increases your spam protection while reducing server utilization.
Package
Setup
Cyren Antispam
Group Chat
Team Workspaces
Web Controlled
Price
Smartermail

Perfect Mail System For Business Collaboration

Free
Free
Free
Free
Web Based
Call For Quote
Order Now
Our hosting features

cPanel control panel
With cPanel you can easily manage every aspect of your web hosting account. From creating custom email addresses all the way to editing your website files

Softaculous script installer
Softaculous is a application built into cPanel that allows you to easily install from over 150 free scripts/software. Software includes Wordpress, Joomla & more!

Intell Xeon E5-1650v3 Web Servers
All of our web hosting packages come with Intel. Amazing things happen with Intel Inside®

Off Site Backups
All of our web hosting accounts come with automated and completely free backups. These are completed by the software JetBackup.

Our datacenter
All of our servers are stategically placed in a large global grid to assure triple redundancy fallback. Our facilities are monitored 24/7 to ensure the security and reliability of our network.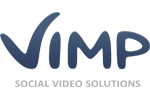 ViMP
We offer a high-performance, shared ViMP solution for your ViMP platform. Our configuration insures near dedicated server performance at a value price. We will meet or beat any competitor, free SSL and installation and upgrades included !
Looking for a custom package?
We provide many types of web hosting and can craft a custom package for you. Please click the button below to send us an email with your hosting requirements and we will get back to you as soon as possible.
Questions?
Our 24-hour support team and online support center is here for you!