Let us tell you why BlackOpsHosting.com should be your first choice:
First and foremost, we DO NOT 'server pack', which is the practice of forcing as many clients on to one server as possible to increase profit margins at your expense.
Why accept slower, less stable performance just to save a few dollars on monthly fees?
We maintain a very strict limit of customers per server to ensure that you get the fastest speeds in the most reliable stable environment possible!
Your website isn't just special to you, it's everything to us!
We base our success on the number of HAPPY customers, old school enough to know that happy customers help grow a business through word of mouth, and knowing what it takes to get the job done right for you.
Preinstalled scripts included with our web hosting plans make life much easier by allowing you to install any popular application/software without any prior web hosting knowledge. Whether you want to start a website, blog, forum or online store our 1 click script installer has you covered.
Package
Disk Space
Bandwidth
Control Panel
Script Installer
Support
Price
Basic

Perfect shared hosting plan for beginners

1GB
10GB
cPanel
Softaculous
Tickets
$3.99/month
Order Now
Premium

Reliable low-cost shared hosting plan

5GB
50GB
cPanel
Softaculous
Tickets
$6.99/month
Order Now
Enterprise

Advanced shared hosting package

10GB
100GB
cPanel
Softaculous
Tickets
$9.99/month
Order Now
Unlimited

Professional shared hosting plan

15GB
150GB
cPanel
Softaculous
Tickets
$199.99/month
Order Now
Our hosting features

cPanel control panel
With cPanel you can easily manage every aspect of your web hosting account. From creating custom email addresses all the way to editing your website files

Softaculous script installer
Softaculous is a application built into cPanel that allows you to easily install from over 150 free scripts/software. Software includes Wordpress, Joomla & more!

Intell Xeon E5-1650v3 Web Servers
All of our web hosting packages come with Intel. Amazing things happen with Intel Inside®.

Off Site Backups
All of our web hosting accounts come with automated and completely free backups. These are completed by the software JetBackup.

Our datacenter
All of our servers are stategically placed in a large global grid to assure triple redundancy fallback. Our facilities are monitored 24/7 to ensure the security and reliability of our network.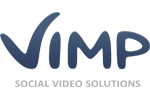 ViMP
We offer a high-performance, shared ViMP solution for your ViMP platform. Our configuration insures near dedicated server performance at a value price. We will meet or beat any competitor, free installation and upgrades included.
Looking for a custom package?
We provide many types of web hosting and can craft a custom package for you. Please click the button below to send us an email with your hosting requirements and we will get back to you as soon as possible.
Questions?
Our 24-hour support team and online support center is here for you!